UPEC Board 2019
Gray Griffin, Chair
Pending, Vice Chair
Doug Stark, Secretary
Wayne Martinson, Treasurer
Ann O'Connell
Andy Schoenberg
Derek Hoff
Johnny McGee
Steve Bannister
Deeda Seed
BOARD BIOS
Gray Griffin, Chair, Joined UPEC in 2013. He has a background in biotechnology and environmental health and safety. He is passionate about preserving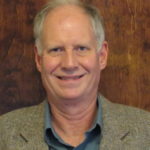 the earth's natural systems. He believes that the rapidly expanding human population is the root cause of most, if not all, environmental and social problems and that educating society and bringing it to an awareness and a consciousness concerning the over population and over consumption challenges are key strategies to sustaining a healthy planet with an acceptable quality of life for ALL.

Wayne Martinson, Treasurer, is a UPEC co-founder and involved since it began in 1997. His concern regarding human population increases impacting the Great Salt Lake has fueled his activism and leadership.
Doug Stark, Secretary, has been interested in population issues since the early 1960's. A co-founder of UPEC in 1997, he retired from being a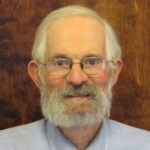 computer programmer at Hill Air Force Base. He has been involved in community gardening projects for eight years.
Ann O'Connell, Retired Biology teacher, longtime activist with the League of Women Voters, founding member of UPEC in 1997. Motivation for
making population my priority: degrees in History and Biology, observation of explosivegrowth in the Pacific Northwest and the Wasatch Front, the overwhelming evidence that humans have outstripped the earth's carrying capacity.
Andy Schoenberg retired in 1999 as Professor of Biophysics and Bioengineering, University of Utah. He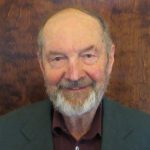 cofoundedUPEC in 1997 to promote a sustainable population and address resource consumption. He is also a member of Utah Citizen's Counsel where he specializes on improving air quality in Utah by reducing emissions from cars. He has been developing and demonstrating a zero emissions solar powered commuter vehicles. Learn more at www.sunzeecar.com.
Derek Hoff joined UPEC in 2017. He is an historian of economic ideas and policy and the author of The State and the Stork: The Population Debate and Policy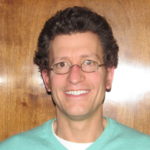 Makingin U.S. History (University of Chicago Press, 2012). He is also the author, with John Fliter, of Fighting Foreclosure; The Blaisdell Case, the Contract Clause, and the Great Depression. He grew up in Washington D.C., graduated from Carleton College in Northfield, Minnesota, and earned his MA and PhD in history from the University of Oregon and the University of Virginia respectively. Currently he teaches in the David Eccles School of Business at the University of Utah. For four months every year he is an obsessive cross-country skier (even though he finishes middle of the pack in races) and also enjoys hiking, backpacking, and golf.
Johnny McGee joined UPEC in 2017. He is a public health major at Westminster College with a focus on population, environment, sustainability, climate change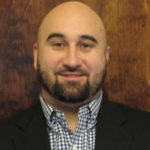 mitigation, and security. An advocate and active volunteer for Citizens Climate Lobby, Planned Parenthood, and of course Utah Population and Environment Council. The newest board member on the UPEC team, Johnny enjoys shredding the steep and deep snow of Utah's Wasatch mountain range when he's not buried in homework.
Steve Bannister, Associate Professor of Economics, University of Utah. Joined UPEC in 2018.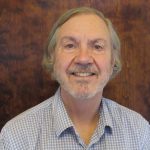 Bannister is an economist specializing in the role of energy revolutions in causing industrial revolutions and the impact on economic and financial systems. He builds long range models of economic activity, energy consumption, and consequent financial and environmental impacts.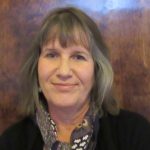 Deeda Seed, Center for Biological Diversity, Senior Utah Field Campaigner, works with Ignite Change, the Center's national grassroots campaign to protect wildlife, people, lands and the planet. Before joining the Center, Deeda worked for 10 years for the Southern Utah Wilderness Alliance, where she organized support for Utah's redrock wilderness. Over her 30-year career as an activist and organizer in Utah she's worked on a wide range of social-justice, civil-rights and environmental issues. She also served a four-year term on the Salt Lake City Council, and was chief of staff and communications director in the administration of Salt Lake City Mayor Rocky Anderson. She joined UPEC in 2018.