On Sustainable Design and Population
Hi everyone, my name is Dani Huckabone, and I am the social media and design intern at UPEC. (So, if you are seeing this blog entry on the web, please make sure to find UPEC on Instagram and Facebook!) I am currently in my final semester at the University of Utah, double majoring in Environmental Studies and Design.
My true passion is sustainable design, whether that encompasses sustainable materials, architecture, or interior design. Sustainable design and population matters may not seem closely connected at first glance, but indeed they are, and I am excited to work on bridging them at UPEC this semester.
Environmentally sustainable design is a philosophy of designing services, the built environment, and physical objects that aligns with the main principles of ecological sustainability and also aims to improve the health and comfortability of the community. This style of design seeks to reduce environmental harms by reducing, reusing, and repurposing materials. The four pillars of sustainability — human, social, economic, environmental — are the same pillars of sustainable design.
Design is an abstract word, but, for the purpose of my studies, I define it as "the creation of a physical object or concept."
The best executed designs are those that we don't even perceive on a day-to-day basis. For example, well-designed spaces should blend into our daily lives and perhaps create the thought of "wasn't it always like this?". Many people imagine that well-designed spaces must be extravagant and look very expensive, but in reality design is simply about the appropriate use of space and material.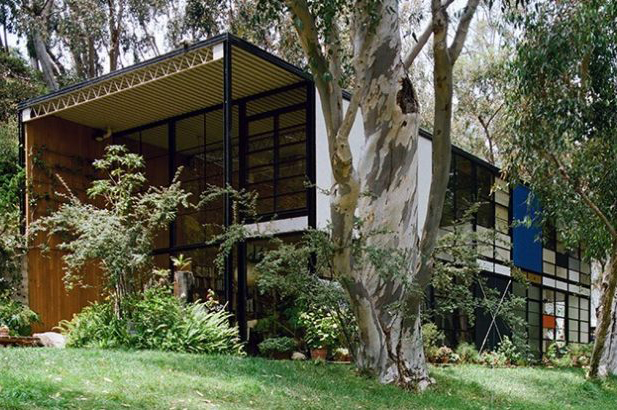 One of my favorite designers/architects is Charles Eames, a famous Mid-century Modern architect and designer. Eames created simple furniture and beautiful buildings that played with light creatively. When designing his spaces and buildings, he would meticulously research the surrounding area so that the project matched its environment; but he also insisted on purpose as well as beauty.
One of his most famous projects, in which he and his wife lived and worked, was Eames House in Los Angeles. The walls of this still standing house are primarily glass, which allows for natural temperature regulation and also makes the building blend in with its outside environment. Creating spaces in which residents can see outside directly reminds them of their connection to the environment.
Population growth makes sustainable design more imperative than ever.
Persistent sprawl aside, Salt Lake is making some progress toward lessening the damages from our rapidly growing population by growing up rather than out. (Walk down 300 West some time if you haven't been there in a while!). However, a lot of Salt Lake's new apartment projects, often bankrolled by large corporations, use the quickest and most profitable materials to produce cookie-cutter buildings. In addition, Salt Lake is not building enough low-income housing. It is important to bear in mind that sustainable design encompasses economic sustainability, too.
My long term goal is to take what I have learned about architecture and design and combine it with my knowledge of environmental studies and sustainability. I hope to promote minimalist design that connects nature and the environment while building a safer and healthier planet for all. My short-term goals include growing UPEC's presence in the community! If you have any thoughts or ideas, please email me at dhuckabone24@gmail.com.